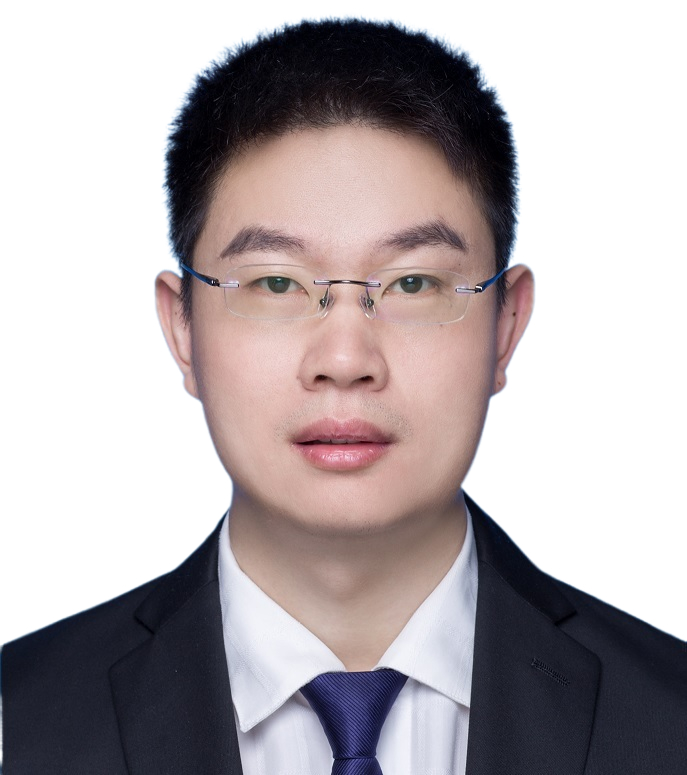 教育经历:
2003,中国科学技术大学,自动化专业,学士
2006,新加坡国立大学,电子与计算机工程专业,硕士
2009,美国南加州大学,电子工程专业,博士
奖励荣誉:
2020 USERN Prize in Formal Sciences
2020 湖北省杰出青年基金
2020 世界机器人大赛BCI脑控机器人比赛技术赛 全国一等奖
2019 第三届中国脑机接口比赛技术赛 全国一等奖
2017 国家青年特聘专家
2017 ICONIP最佳学生论文奖入围
2016 IEEE脑计划 最佳论文奖入围
2015 IEEE情感计算汇刊 最有影响力论文奖入围
2014 首席信息官100项目奖
2014 北美模糊信息处理学会 青年科学家奖
2012 首席信息官100项目奖
2005 IEEE模糊系统国际会议 最佳学生论文奖
学术任职:
IEEE模糊系统汇刊 (IF=12.029) 副编 (2011–2018; 2020-)
IEEE人机系统汇刊 (IF=2.968) 副编 (2014–)
IEEE计算智能杂志 (IF=11.356) 副编 (2017–)
IEEE神经系统和康复工程汇刊 (IF=3.802) 副编 (2019–)
2013年客座主编IEEE计算智能杂志"计算智能与情感计算"特刊
2016年客座主编IEEE模糊系统汇刊"脑机接口"特刊
2018年客座主编IEEE计算智能新兴主题汇刊 "深度迁移学习进展"特刊
2021年客座主编IEEE计算智能杂志"智慧医疗中的元学习"特刊
IEEE计算智能学会武汉分会主席
IEEE系统、人和控制论学会武汉分会副主席
IEEE计算智能学会情感计算工作组主席
科研成果:
出版学术专著《Perceptual Computing》一部(Wiley-IEEE出版社),发表国际学术期刊和会议论文170余篇,其中SCI 84篇(一作33篇,IEEE汇刊56篇),ESI高引7篇,谷歌学术总引用7800余次(H=44)。1篇IEEE模糊系统汇刊最佳论文,1篇IEEE世界机电一体化与自动化会议最佳论文,5篇IEEE计算智能学会亮点论文,1篇IEEE神经系统和康复工程汇刊封面论文,1篇在1997-2017年间共1288篇二型模糊系统SCI论文中引用排名12,1篇在Engineering Applications of Artificial Intelligence (IF=4.201) 1988-2018年间发表的2960篇论文中引用排名13。两种模糊系统算法进入Matlab 模糊逻辑工具箱。授权国际专利5项,中国发明专利5项。被中国日报、中国科学报、中新网、长江日报、财新周刊、麻省理工科技评论、DigitalTrends、TechXplore、Geeks等多个网站和媒体采访或报道。据斯坦福大学2020年发布的全球前2%科学家排名,在全球前215114位发表过5篇以上论文的人工智能科学家中排名361,中国第61。
学术专著:
J. M. Mendel and D. Wu, "Perceptual Computing: Aiding People in Making Subjective Judgments," Wiley-IEEE Press, April 2010. (Matlab code) (Book Review)(Google Books)
代表性论文:
Brain-Computer Interfaces:
Affective Computing:
D. Wu and J. Huang, "Affect Estimation in 3D Space Using Multi-Task Active Learning for Regression," IEEE Trans. on Affective Computing, 2020, in press.
D. Wu, C. Courtney, B. Lance, S. Narayanan, M. Dawson, K. Oie, and T.D. Parsons, "Optimal Arousal Identification and Classification for Affective Computing: Virtual Reality Stroop Task," IEEE Trans. on Affective Computing, 1(2), pp. 109-118, 2010. (Top Accessed Article; IEEE Trans. on Affective Computing Most Influential Paper Award Finalist)
Machine Learning:
Intelligent Control:
Perceptual Computing & Decision Making:
发明专利:
A. Kumar, B. Ellis, Z. Wan, C. Pierce, M. Dokucu, D. Wu and S. Balram, Dynamic monitoring, diagnosis, and control of cooling tower systems, WO2015012832, 1/29/2015.
S. Gustfason and D. Wu, Influencer analyzer platform for social and traditional media document authors, US20150348216, 12/3/2015.
J. Reimann, C. Johnson, D. Wu, S. Evans, and R. Cheinhample, A. Pandey, System and method using generative model to supplement incomplete industrial plant information, US20160004794, 1/7/2016.
A. Can, E. Bas, D. Wu, J. Yu, and L. Wahrmund, Expert guided knowledge acquisition system for analyzing seismic data, WO2017152119, 8/9/2017.
X. Gui, B. Shi, H. Liu and D. Wu, Target Positioning And Tracking System, Device, And Positioning And Tracking Method, WO2017084240, 5/27/2017.
伍冬睿,石振华,一种用于恒河猴眼动决策解码的多视图学习方法和系统,201910586165.4, 2020-07-10
伍冬睿,谭显烽,一种适用于云计算系统的多任务处理方法,201811434588.6, 2020-07-10
伍冬睿,孟璐斌,一种基于EEG的脑机接口回归系统白盒目标攻击方法,201910896360.7, 2020-08-04
在线讲座:
脑机接口中的机器学习, 5/12/2020.
Affective Computing, 12/6/2011.
媒体报道: